Alaska Business Insurance
Malone Insurance is an Alaskan-owned, independent insurance company, and we enjoy working with other Alaskan businesses to provide true value in insurance coverage. If the task of finding the right commercial insurance policies seems as long and tedious to you as an Alaskan summer day, let us help. We work with a variety of dependable insurance carriers, so we can shop around for you. Then we'll work with you to write a policy that addresses your business needs and concerns.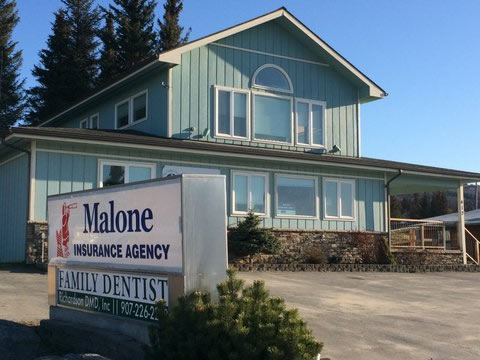 Customizable Policies for Your Business
Unlike residents of the lower 48, your friendly insurance professionals at Malone Insurance understand that no two Alaskans and no two Alaskan businesses are exactly alike. That's why we don't write one-size-fits-all business insurance policies. Instead, we get to know each of our commercial customers. We'll learn about your business and write a policy that takes into consideration the size of your business, your industry type, your location and other influencing factors. Customizable policies that we offer include
General liability or "slip and fall" insurance
Business property protection for brick-and-mortar as well as equipment and inventory
Business owners policies that cover simple corporate insurance needs
Workers compensation insurance
Data protection and identity theft insurance to protect against breaches in security
Employee dishonesty protection
Bonds to protect businesses financially when contracting with others
Commercial auto policies for owned and non-owned vehicles used on company business
Extended limits and umbrella policies for added protection
Industry-Specific Policies
In addition to general business policies, we also write industry-specific policies for corporate customers. We specialize in insuring commercial vessels and fishing operations, and we also have commercial policies for
Restaurants and food service
Healthcare and medical offices
Truckers and inland-freight operations
Home-based businesses and direct sales
You can get started with your free online quote today. To learn more, contact us. We look forward to helping you protect your business, your employees and your future.