Commercial Vessel Insurance
At Malone Insurance, we value the hard work of commercial fishers and other workers who make a living on commercial vessels. We've also been known to sing a sea shanty or two while writing policies, but complaints about noise pollution put a stop to that. Now we show our admiration for what you do by doing what we do best: providing affordable insurance coverage to protect your business concerns.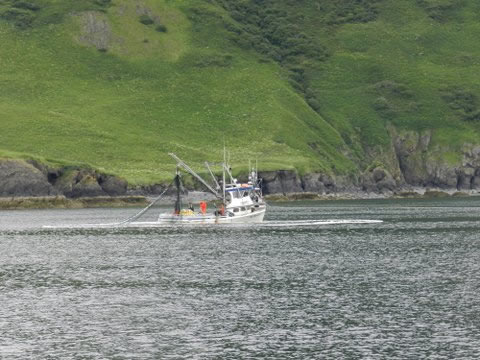 Vessels We Insure
We provide insurance policies for a wide range of commercial vessels. By definition, a commercial vessel is any boat used to perform a service. This includes
Commercial fishing boats
Fishing charters
Tour boats
Ferries
Tug boats
Barges
Cruise liners
Any other vessel that carries paying passengers or commercial freight
Commercial Products We Provide
Since your commercial vessel provides services to others, you as an owner have a great responsibility. Your liability concerns include such things as the safety of your passengers and crew, security of commercial freight, and proper boat maintenance. Your insurance needs will vary depending on a number of factors, including the type of vessel owned and tasks performed. For this reason, we have a variety of insurance packages as well as customizable commercial vessel policies. Available industry-specific coverage includes
Hull and machinery insurance
Protection and indemnity (P&I) coverage
Cargo insurance
Breach of warranty coverage
As a small business ourselves, we also look out for the needs of commercial fishing and boating companies on a more general level. Customizable business policies that you may need include
General liability insurance to cover basic business operations
Liquor liability if you serve alcohol on your watercraft
Workers compensation to protect your employees and your company in case of an on-the-job accident
Data protection and identity theft coverage
When it comes to protecting your business and your livelihood, you need an insurance agency you can trust. Contact us today to learn how Malone Insurance can help you.